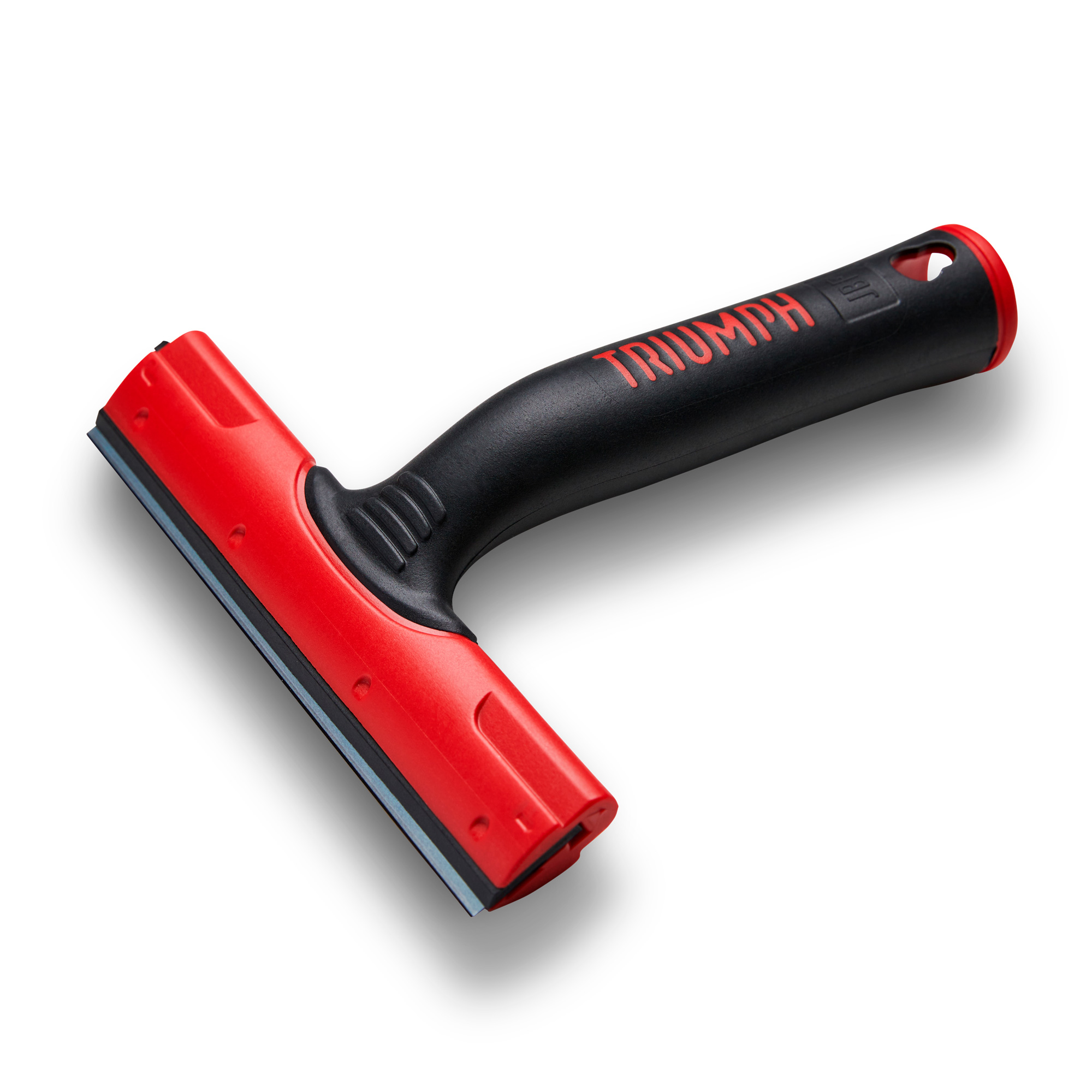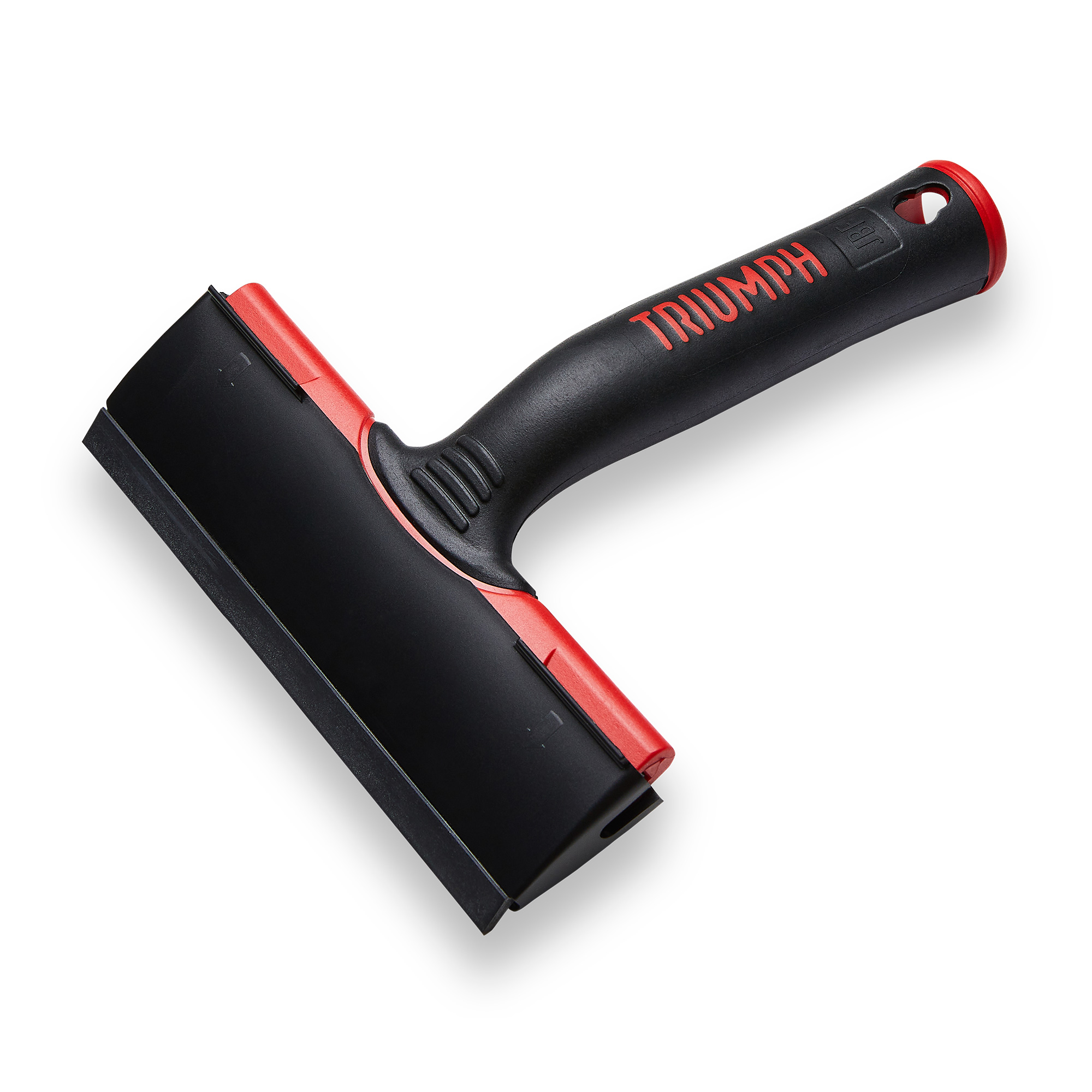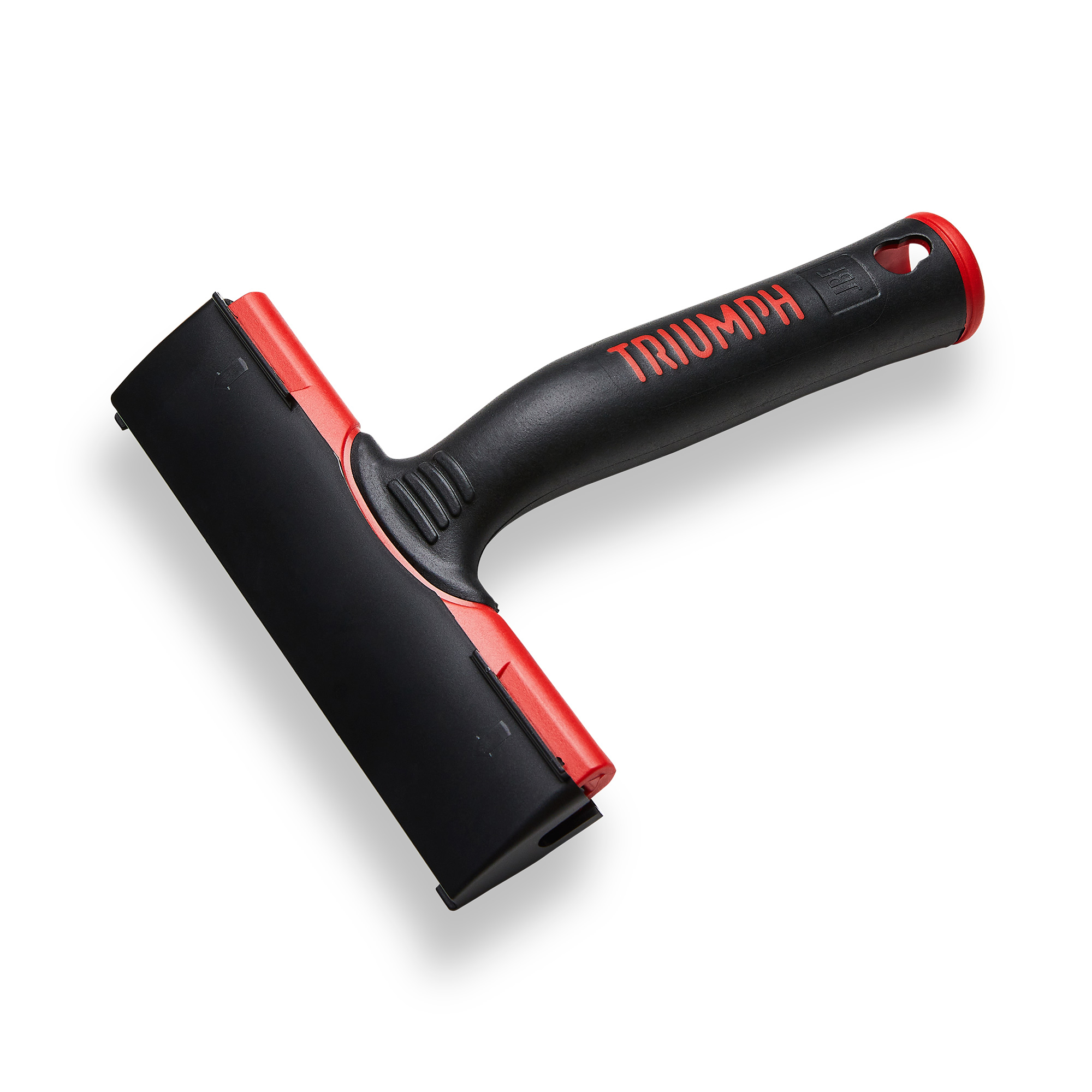 On the angled version of the Triumph® MK3, the head is angled 30 ° forwards. This angle makes it easy to use extra force to remove stubborn dirt and grime.
Triumph® Angled also has the ergonomic handle to ensure a secure, comfortable grip. MK3 Angled is thus the ideal tool for the removal of stubborn grime and window film. The angled head also gives the scraper the perfect angle on the pane when it is mounted on an extension pole. All our Triumph scrapers fit on the majority of standard extension poles.
With a width of 150 mm, the scraper can complete even large scraping tasks quickly.
The scraper is supplied with safety cap and fitted with a 0.20 mm carbon blade. The scraper is supplied with or without a rubber squeegee.