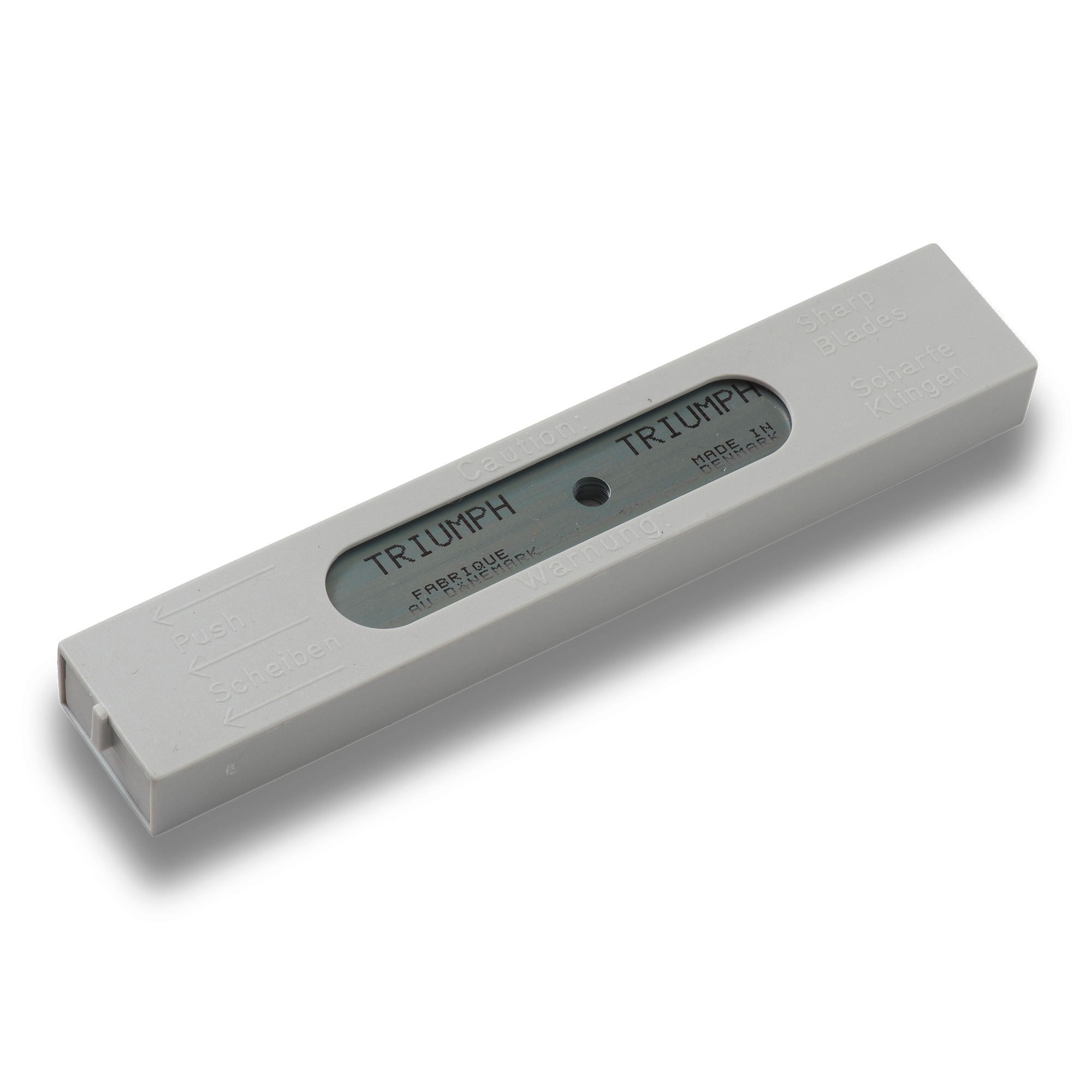 All Triumph® blades are manufactured at our own factory according to strict quality control tolerance limits. We only use top quality steel from European suppliers. This ensures an end product of the highest quality.
All Triumph® blades are sharp on both sides, which makes them extremely economical to use. The blade is simply turned over and a fresh scraping edge is available. Triumph blades are supplied in a practical dispenser, which makes them easy to use and the used blades easy to dispose of.
Our many years of experience enables us to manufacture the best blades in the industry, something our skilled tradesmen are extremely proud of.
149 mm Triumph blades, 0.20 mm carbon steel (25 items)
Art. no.: 311-149-0.20-C-25-0X
Standard pack: 100 dispensers (2500 blades)
149 mm Triumph blades, 0.20 mm carbon steel (25 items)
Art. no.: 311-149-0.20-C-25-0Y
Standard pack: 50 dispensers (1250 blades)
With more than 90 years of experience in production of razor blades and industrial blades, JBF offers a huge range of industrial blades.
Manufactured from top quality European carbon steel or stainless steel and perfectly honed for lasting sharpness, JBF industrial blades are a durable, accurate, high quality product that will ensure effectiveness in your production. Order your JBF industrial blades with lacquer if you want a blade that is more resistant to rust.
JBF also produces a range of customized, special blades developed in cooperation with our customers.