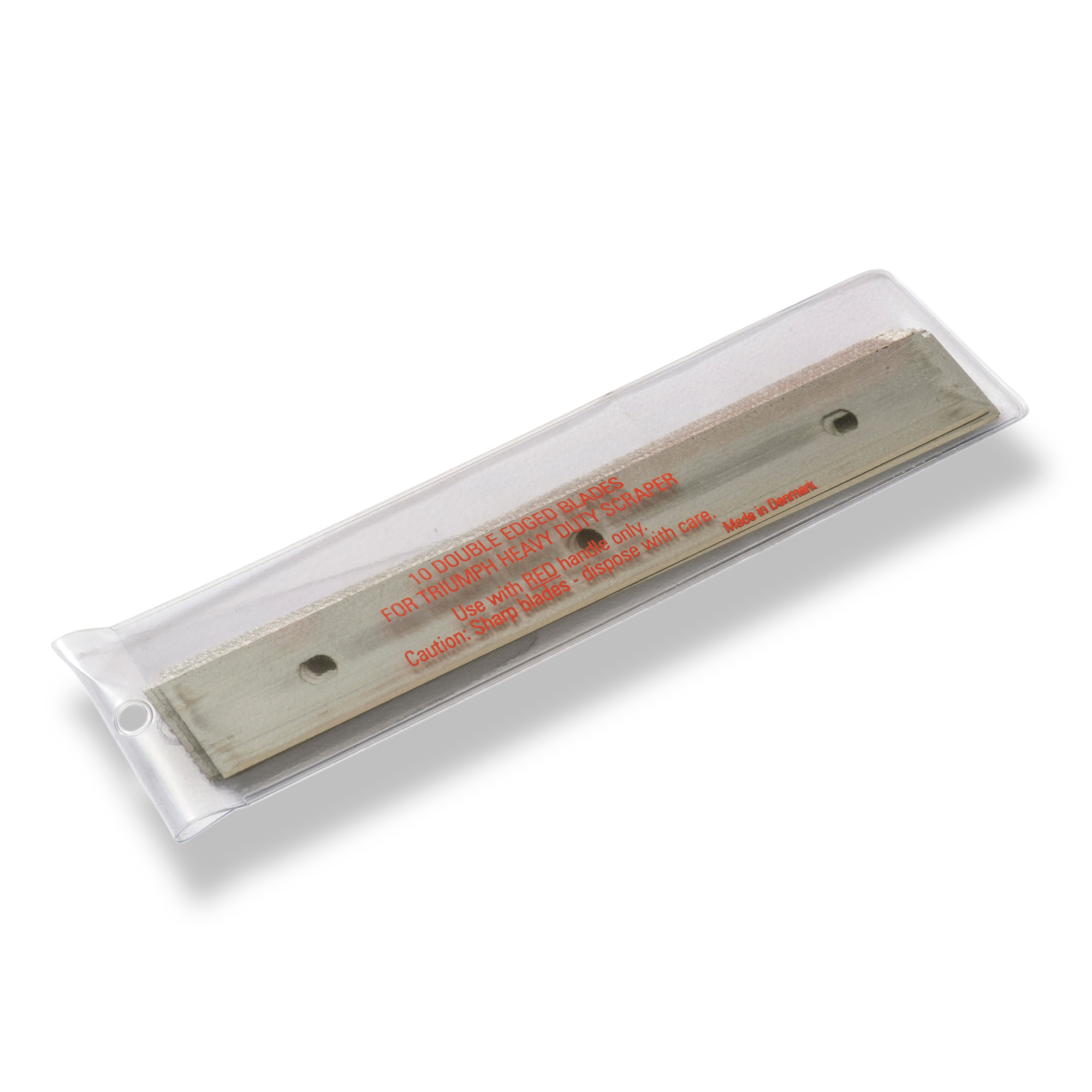 Triumph Heavy Duty blades
All Triumph® blades are manufactured at our own factory according to strict quality control tolerance limits. We only use top quality steel from European suppliers. This ensures an end product of the highest quality.
All Triumph® blades are sharp on both sides, which makes them extremely economical to use. The blade is simply turned over and a fresh scraping edge is available. The blades are supplied in a plastic case.
Triumph Heavy Duty blades are manufactured exclusively for the Triumph® Heavy Duty scraper, and cannot be used in other Triumph scrapers.